This post brought to you by FRESCHETTA®. All opinions are 100% mine.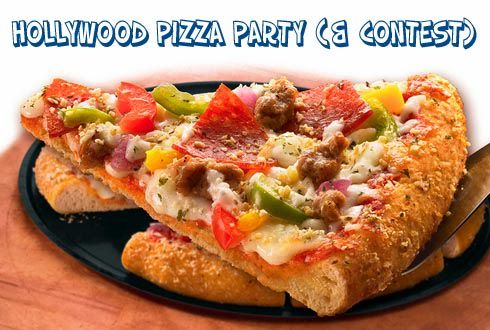 Okay cats and kittens, it is that time of the year again… Lets kick off the summer movie season with a new My Hollywood Dream contest, thanks to the kind folks at FRESCHETTA® Simply…Inspired™. Put your thinking caps on and look forward to the summer movie season.
We have such movies as Fast Five, Thor, X-Men: First Class, Green Lantern, Cars 2, Transformers 3, and the final Harry Potter coming to theaters (among many others!). What we want you to do is form a guest list with up to 5 fictional characters to make the most entertaining Hollywood Pizza Party that you can think of.  Do you think Professor X from the X-Men would have a enlightening conversation with Winnie the Pooh? Who do you think would win in in a game on the Wii, Megatron or Captain America? Take your guest list and post it in our comments and the best one (chosen by our panel of judges) wins…
A free FRESCHETTA® Simply Inspired pizza along with an awesome bamboo cutting board (pictured at the bottom of the article!).
I am actually eating the Rustic Pepperoni Pomodoro as I write this. It includes thick slices of pepperoni, mushrooms, and red peppers with mozzarella and gouda cheeses over a light red sauce. It is only one of the eight distinctive flavor varieties of pizzas they offer. The other flavors include Tuscan Farmhouse, Chicken Bianco, Hawaiian Style, Harvest Supreme, Farmers Market Veggie, Southern BBQ Recipe Chicken, and Classic Bruschetta. There really is an inspired taste for everyone. The crust is thin and crispy and there are a variety of spices on every bite.  They also use a FRESCH-TASTE SEAL™ packing that keeps the flavors contained while helping the environment by using 30% less packaging material. Head on over to Freschetta Simply Inspired to learn more about their different types of pizzas.
And remember to leave a comment with your ultimate Hollywood Pizza Party guest list, with fictional characters from upcoming movies. You might take home some free pizza and this awesome cutting board…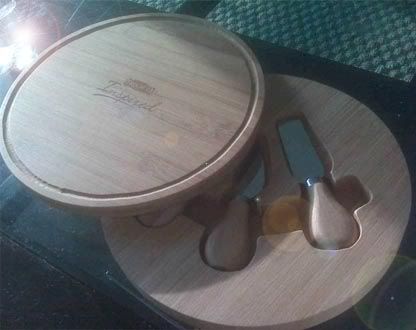 Don't forget to support Freschetta by checking out and "liking" their Facebook page. The fine print: must be over 18 and a resident of the United States to enter and win the prize. (1) Winner will be drawn on Saturday May 14th, 2011. Have fun and good luck!