This post brought to you by ogilvy. All opinions are 100% mine.
We heard the rumor over and over throughout the years that print newspapers are dead and that paper books are on their way out. But that took on a whole new meaning with the creation of e-readers and of course the iPad. Personally, the paper aspect might be on the way out, but the iPad has taken newspapers and books to the next level. As a kid I used to image a future where books, news and articles magically downloaded right into your hands rather than having to go to the store to buy them. I thought it would be cool if pictures moved, breaking news actually appeared then and there. It all seemed like sci-fi stuff back than. On the level of flying cars and robot football.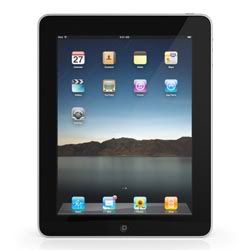 Well, we might not have the flying cars and robot football, but newspapers and books have reached future levels. On April 12th, a pretty cool new "appazine" was launched for the iPad, the collection, a monthly look at globally relevant topics whose goal is to "excite and challengae" readers. Going back to the idea of future-istic newspapers and magazines, the collection is highly interactive that gives different readers a different experience based on the features they enjoy and focus on. Some of the features include panoramic photography, audio, video, 3D digital animation, creative morphing, rubbing, and X-Ray lens, and get this, the appazine is being released simultaneously in three languages; English, German, and Chinese.
You can download the collection directly from the app store on the iPad. They are currently holding a contest where you have to tweet to enter for a chance to win an iPad (along with a free 7 month subscription to the collection)! All that you have to do for your chance to win is tweet this message: Stay up-to-date with current events by using #thecollection iPad App. That's it!