This post brought to you by Kmart. All opinions are 100% mine.
Every year towards the Holidays we start gathering our Ultimate Geek Wishlist. Sadly, most of the time when we go to fulfill the list and get all of our holiday gifts, a lot of the stuf we wanted to get people is already gone. And in this day and age when we have free layaway as an option, it is silly not to use the feature. To make things even more boss, there is Kmart's Big Layaway Giveaway!
What is the Kmart Big Layaway Giveaway you ask? Well, starting last week and lasting until November 17th, 2012 all of the Kmart stores will be giving a lucky person something off their layaway list for free. Each store will be having one such giveaway a week. That is ten free giveaways per store… and there are a lot of Kmart stores!
There are a lot of awesome things coming out this Holiday season that layaway could be useful with. I remember years ago, when I wanted to buy the Nintendo Wii, my wife and I went to more than a dozen stores before we finally were about to get one.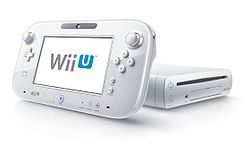 And this was weeks after it had already come out. If we only had a layaway option, we wouldn't have had to wait so long to get it. And now the next generation of the Wii is set to come out in November. That is right, the Nintendo Wii U. I love the Wii, but this takes it to the next level and it will be hard to get your hands on this console come the Holidays. Other stuff I'm going to throw on my layaway are a bunch of Blu-Rays, including 25th Anniversary Editions of Master of the Universe and The Princess Bride, box sets of Universal Classic Monsters, A Nightmare on Elm Street, Downton Abbey, and Cinderella.
Kmart makes their layaway program very straightforward and easy to use. I have personally never used Walmart, Best Buy and Toys R Us' layaway programs, but I can not imagine them being as easy as Kmart's layaway program… and I'm pretty sure that none of them will be giving away stuff off people's list through November. What will you be adding to your Kmart layaway? Personally I would love to win something from the contest. I love free stuff.